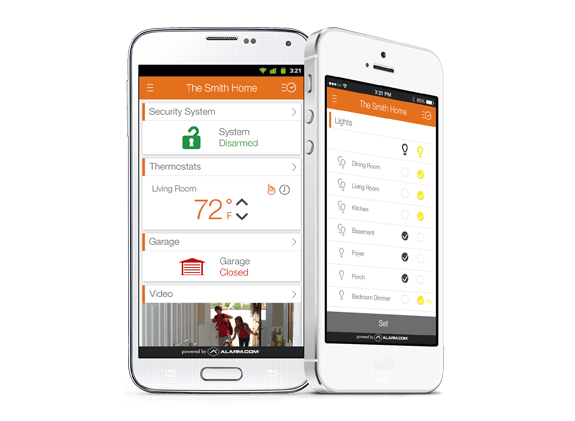 Charleston Security Systems
iShield Mobile Monitoring
Powered by Alarm.com, Charleston Security System's iShield Monitoring provides you with the easy-to-use, cutting-edge monitoring solutions you deserve in Charleston's Lowcountry.
Charleston Security Systems Alarm Monitoring Solutions
Installing A Security System Is Half The Battle
Having a stand-alone, unmonitored security system is a solid first step towards keeping your home secure. However, because your home is not being monitored 24/7 by an alarm monitoring service, the authorities are never notified and the chances of catching (and even deterring) a criminal decrease drastically.
Next Generation Alarm Monitoring Solutions With CSS iShield Monitoring
24/7 Cellular Monitoring
Fast, Reliable Customer Service
Mobile Alerts For Alarm & System
24/7 Cellular Monitoring
Fast, Reliable Customer Service
Arm/Disarm Alarm Remotely
Mobile Alerts For Alarm & System
24/7 Cellular Monitoring
Fast, Reliable Customer Service
Arm/Disarm Alarm Remotely
Mobile Alerts For Alarm & System
Remote Access To Lights, Locks & Thermostats
24/7 Cellular Monitoring
Fast, Reliable Customer Service
Arm/Disarm Alarm Remotely
Mobile Alerts For Alarm & System
Remote Access To Lights, Locks & Thermostats
Water Management, Garage Door Control & Weather Alerts
CSS iShield Mobile
PREMIER
---
24/7 Cellular Monitoring
Fast, Reliable Customer Service
Arm/Disarm Alarm Remotely
Mobile Alerts For Alarm & System
Remote Access To Lights, Locks & Thermostats
Water Management, Garage Door Control & Weather Alerts
Video Monitoring
Identity Theft Protection
One Free Home Automation Device