Property crime — in particular burglary — have the tendency to increase over the holiday months of November & December each year and with the average dollar loss per burglary at roughly $2,361 it's even more important to make sure you've got everything you need to protect your home this holiday season.
With the holidays approaching quickly here in 2017, we want to do a quick rundown of home security tips, tricks and recommended products to put on your wish-list that can help you & your family stay safe here in Charleston.
Consider A Good Set Of Drapes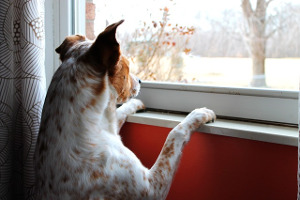 Preparing for your holiday festivities can mean more valuable items coming into your home. Whether they be for decoration, gifts or anything else you need for planning your get-togethers, if those valuable items can be seen from a ground floor or other accessible window in your home, would-be burglars can simply do some window shopping and wait for the right time to strike.
If you simply can't or don't want to consider drapes for particular rooms, be sure to keep your valuable objects in rooms that are more difficult — or impossible — to see from around your home's exterior.
Keep An Eye On Your Trash/Recycling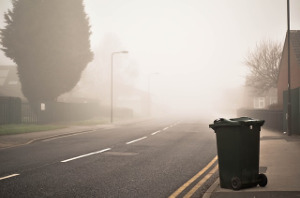 If you get a lot of valuable items in your home that come in large boxes (like TV's, computers, etc) — be sure to breakdown those boxes into bags or ensure they can't be seen by your trash pickup location.
If you throw out your boxes with all of their labels and fully assembled, it's easier for thieves to see what you might have in your home.
Social Media Silence
With the increase in better privacy settings available for social media platforms like Facebook, Twitter & Instagram, it may be easier to share your holiday plans with others online than it would be in past years.
However, to be absolutely sure that your plans don't get picked up by the wrong individuals, try to keep your holiday plans (especially if you're traveling away from your home) off of social media.
As mentioned above, if you really want to share your upcoming activities with your friends and/or family online be sure to checkout the privacy settings on your accounts to try to ensure only the people you intend to are viewing your posts.
If You Don't Have A Security System, Now's The Time To Get One
Going without a home security system can be a risky endeavor to begin with any other time of the year, but going without one over the holiday season can be even more dangerous with the elevated burglary offenses during this time of year noted above.
While there are many, many options for home security systems & alarm monitoring services on the market, most homeowners still prefer having a local security system company professionally install and maintain their system over other options out there.
Following the tips above and having a home security system professionally installed, monitored and supported by a local team will help get you started with getting the Peace of Mind you deserve this holiday season.
Stay tuned for Part 2 in the coming weeks.