When you have a security system installed in your home, there may be times when you'll want or need to bypass a particular sensor or "zone" before arming your alarm. Some common reasons for doing this are if your sensor happens to need servicing or if you want to allow access to a part of your home or business without triggering your entire alarm system.
What Is A Bypass?
A "bypass" is the term used in the alarm world to mean intentionally deactivating a particular sensor or "zone" in your security system. Bypassed zones won't be monitored by your security system, so they won't cause an alarm if the zone is violated/disturbed.
Why Bypass A Zone?
Mentioned earlier, there are a few different reasons why you would intentionally bypass a zone in your security system. One reason is if one of your sensors needs service or was damaged somehow. This happens occasionally, especially if you're doing renovations or remodeling in your business or home. A damaged or faulty sensor would prevent you from arming your alarm, so bypassing this zone temporarily allows you to arm your system to protect the rest of the areas of your home or business.
Another reason you would bypass a zone would be is if you needed to allow access to a particular part of your home or business, but still would need protection for the remaining areas. An example of this would be if you're remodeling a part of your home or business (like an outdoor accessible lower landing, a new office area or connected garage) that workers would need access to, but wouldn't need access to rest of your home or business to do the work. In this case, you can simply bypass the zones that protect those areas and the alarm won't trigger while they're working.
How To Bypass A Zone
Bypassing a zone is simple and quick but varies depending on the type of security panel/keypad that you have installed. Here are the procedures for each one of our common security systems models:
Vista 10, 15, 20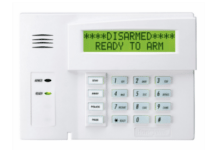 1. The system must be disarmed before you bypass any zones.
2. Identify the two digit zone number that you need to bypass. (e.g. zone 2 would be 02, zone 12 would be 12, etc.)
3. Enter your 4 digit master alarm code: _ _ _ _ + 6 (labeled BYPASS on most keypads) + zone number.
4. Repeat this for each zone you would like to bypass.
5. When finished, they keypad will display a "Bypass" message for each zone that is bypassed.
6. Arm the system as usual.
NOTE: After disarming the system, you must repeat this process to setup the bypasses for the next time you arm the system.
L5100, L5200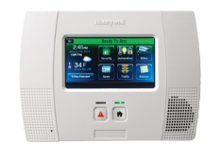 1. With the system in the disarmed, select the "Zones" icon. The system will display the list of zones.
2. Select the zone(s) you want to bypass and select "Bypass".
3. Enter your master alarm code. The system will return to the Bypass screen and the zone(s) that are bypassed will be displayed.
4. Arm the system as usual.
Not sure which model security system you have or have other questions about your alarm system? Give us a call at (843) 789-9994; we'll be glad to help.