Here at Charleston Security Systems, we pride ourselves on being at the forefront of cutting edge security technology for our clients. Having the latest security technology available for our customers ensures the best levels of security performance and, ultimately, greater Peace of Mind in the Lowcountry.
About ISC West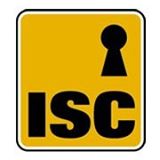 To help us stay ahead of the pack, we'll be attending the International Security Conference – West (or ISC-West) trade show from April 14-17 in Las Vegas, Nevada. It's the largest security industry trade show in the U.S. and will host over 1,000 security exhibits from around the world and almost 30,000 security professionals. We'll have the chance to learn about new security products and the future of the security industry; everything from access control systems to Facial Recognition Software and more will be covered.
What It Means For You
We've attended this conference the last few years and each time we've been able to learn about new products and updated security features and make them available to our customers. With security technology developing faster than ever, we're looking forward to bringing what we learn at ISC-West this year back to Charleston and make the Lowcountry even more safe for residents and visitors.
Want to keep up with us at ISC-West this week? Like our Facebook Fan Page and see pictures of our trip to ISC-West.