Believe it or not, the movie 'Home Alone' is 25 years old today, premiering in Chicago, November 10 1990.
If you're not familiar with the movie, Kevin McCallister (Macaulay Culkin) is accidentally left "home alone" when his family takes a Christmas vacation to France, and must defend his house from the intruding 'Wet Bandits' burglars, Harry (Joe Pesci) and Marv (Daniel Stern). He uses a series of booby traps to help ward off the thieves and **SPOILER ALERT** helps lead to their capture by the police.
Now, we here at Charleston Security Systems definitely don't condone the use of booby traps (no matter the hilarity that ensues) but we do have a great alternative to keep those "Wet Bandits" at bay: a smart home security system.
On a much more serious note, most holiday seasons do see a rise of burglary cases in the U.S. Shorter daylight hours coupled with more items to be stolen (gifts) usually result in increased burglary activity across the board.
That being said, give yourself (or friends and family) the gift of security this holiday season with a smart home security system from Charleston Security System, starting at just $99.
What you get for just $99* (Over $950 In Value):
1 Easy To Use Touchscreen Keypad
3 Wireless Window/Door Sensors
1 Wireless Motion Detector
24/7 Cellular Alarm Monitoring* (Safer Than Landline)
Friendly, Local Customer Service
Home Automation Ready* (Control Locks, Lights or Thermostats Remotely)
Free Installation & Activation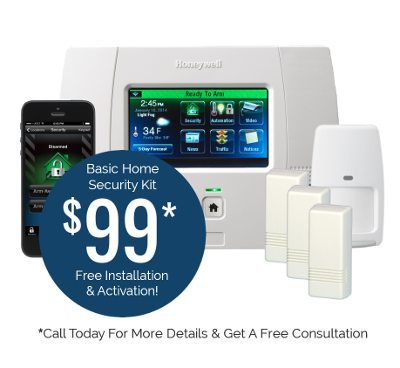 In the movie, Kevin was able to fend off the "Wet Bandits" with toys and icy steps, however with this smart home security system we're sure you and your family will feel a lot more safe if you happen to be left "Home Alone" this holiday season.
*Call 843.789.9994 for more details about this system and schedule a free home security consultation.