Thanks to all who read our Monday Morning Links: First Edition blog post — we hope you enjoyed it!
To start your work week this week, here is a collection of some of the funniest blotters that expose a bit of the lighter side of security and criminality: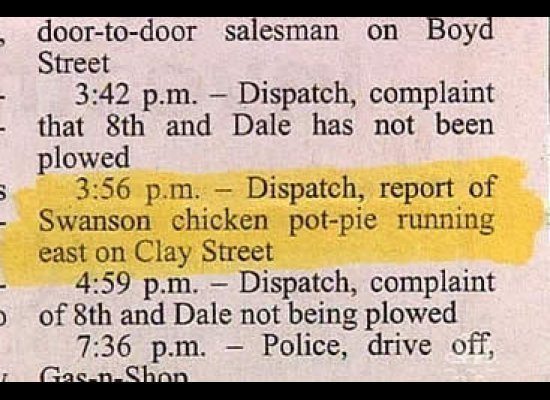 "Report of a Swanson chicken pot-pie running east on Clay Street."
Source:
http://www.ebaumsworld.com/pictures/view/649977/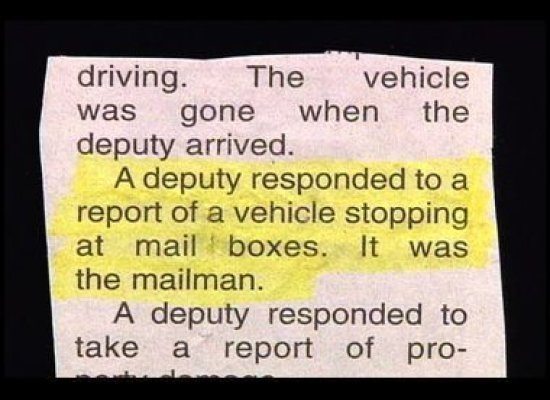 "A deputy responded to a report of a vehicle stopping at mail boxes. It was the mailman."
Source: http://boingboing.net/2008/10/14/blog-of-funny-newspa.html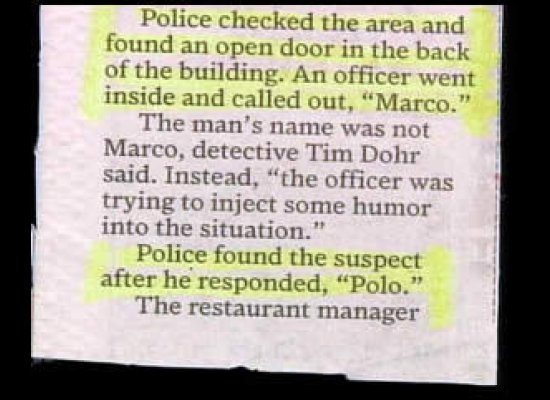 "Police found the suspect after he responded, 'Polo.'"
Source: http://www.oddee.com/item_96447.aspx
"I knew when I saw the rolling pin that something bad was going to go down."
Source: http://www.11points.com/News-Politics/11_Great_Moments_In_Police_Blotter_History,_Part_3
"Police ID the subject as a cardboard cutout of Arnold Schwarzenegger."
Source: http://www.oddee.com/item_96447.aspx
Read more funny blotters here: http://www.huffingtonpost.com/2011/03/19/funniest-police-blotters-ever_n_837942.html?utm_hp_ref=stupid-criminals
Have a good day, Charleston!